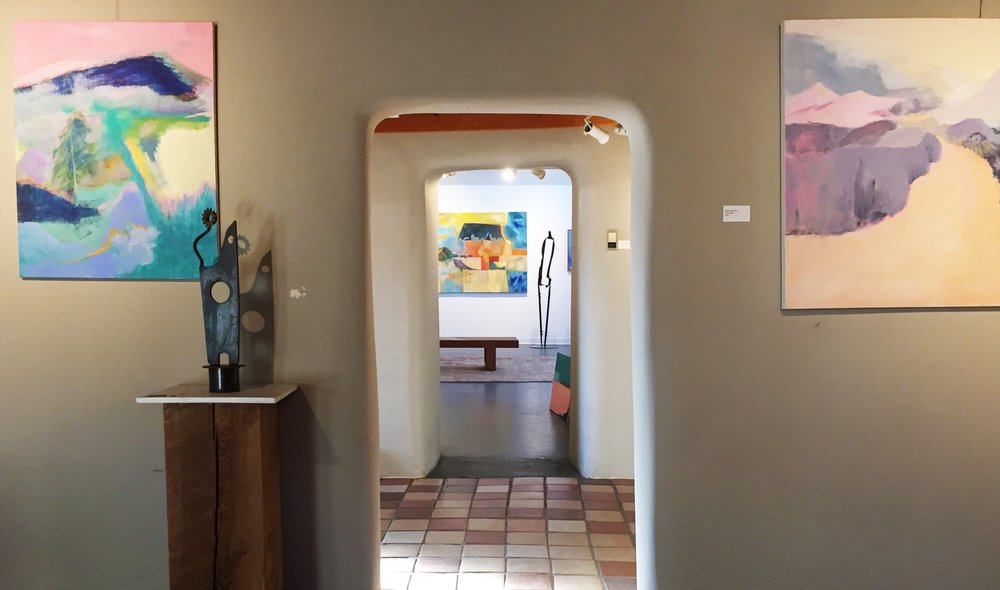 Cardona-Hine Art Gallery opened its doors in May of 1988 in the village of Truchas, NM, one of the most beautiful and special villages on the famous High Road to Taos (State Route 76). Many tourists and art collectors travel this road on their way from Santa Fe to Taos, often for the fabulous views, but also to find the studios and workshops of the artists and artisans who now live in the villages along the way. But in 1988 until the early 2000's, McCauley and Cardona-Hine were among the very first artists to opt out of the gallery system and represent their own work. Thirty years later, after Cardona-Hine's passing in 2016, McCauley continues to exhibit both of their works together with Marcia McEachron's sculpture.

Representing themselves, they discovered that the creative process includes the patron who chooses a piece. Then, once a work of art is accepted, the piece is finally complete and will live in the mind and eye of the collector. Most wonderfully, it is not the purchase of a painting, but the love and acceptance of it that nurtures the artist making it possible to go on. By representing themselves, they discovered the reality of something they had known only intellectually: that when someone falls in love with a work of art, truly, at that moment of acceptance, the creative process finalizes. It is an amazing and magical moment, empowering to both patron and artist.

Art is humanity's greatest gift. It is what lasts after all else is long forgotten. We still read the Iliad, listen to Mozart, are awed by Michelangelo's David. Art touches us, it awakens us whether we make it or receive it. Our purpose is to provide you with our finest art work at reasonable prices.